In manga and anime, sometimes parallel horizontal lines, typically
blue lines
, are drawn coming out of a character to look like they're casting a shadow.
This is used when the character feels alienated, dejected, sulking in a corner, or dumbfounded, speechless, or burned out.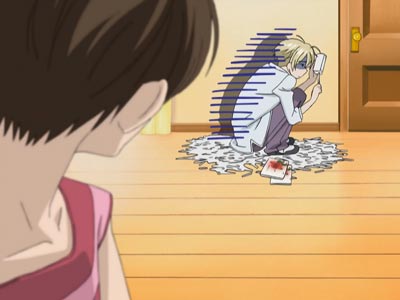 Left: Fujioka Haruhi 藤岡ハルヒ
Right: Suou Tamaki 須王環
Anime: Ouran High School Host Club, Ouran Koukou Hosuto-Bu 桜蘭高校ホスト部 (Episode 1)
Examples
For reference, some examples.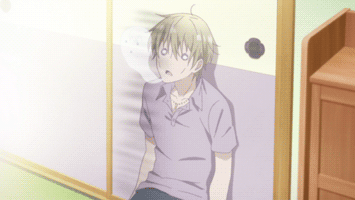 Character: Dino ディーノ
Anime: Blend S, ブレンド・S (Episode 5)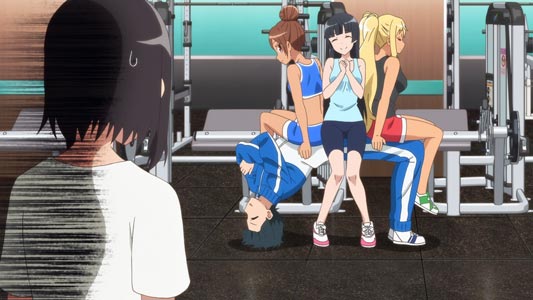 Anime: Dumbbell Nan Kilo Moteru? ダンベル何キロ持てる? (Episode 5)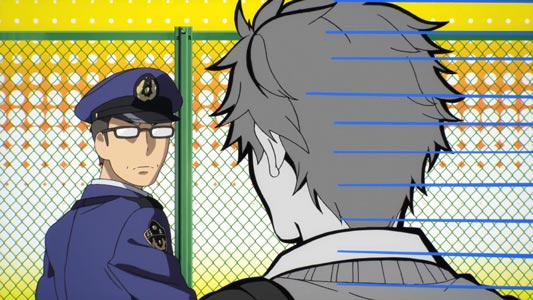 Character: Usa Kazunari 宇佐和成
Anime: Bokura wa Minna Kawai-sou 僕らはみんな河合荘 (Episode 1)