In Japanese, the sa-form, sa-kei サ形, is a form of adjectives that ends in ~sa ~さ, and works like "~ness," "~less," or "~ity" in English, a noun referring to "how much" of a given quality something has. The resulting word is also known as a sa-meishi さ名詞, "sa-noun." For example:
aimai-sa
曖昧さ
Vagueness. Vaguity.
How vague [it] is.
neko no kawai-sa
猫の可愛さ
The cuteness of cats.
How cute cats are.
umi no kirei-sa
海の綺麗さ
The prettiness of the sea.
How pretty the sea is.
un no na-sa
運のなさ
The nonexistentialness of luck.
The lack of luck.
How little luck [someone] has.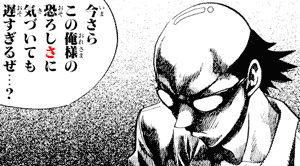 Manga: School Rumble, スクールランブル (Chapter 70, Three Violent People)