In manga and anime, sometimes a character's eyes are drawn simplified like a mess of concentric circles and swirling spirals when they're flustered.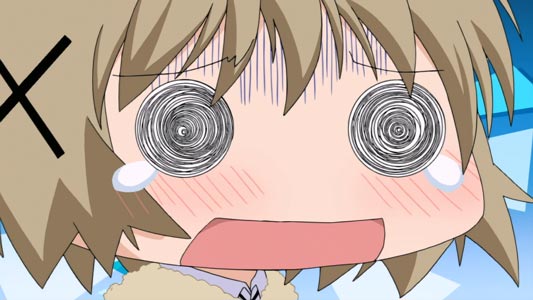 Character: Yuno ゆの
Anime: Hidamari Sketch, ひだまりスケッチ (Episode 1)
A term for this is
guri-guri-me
グリグリ目, "spinning eyes." The
mimetic word
guriguri
グリグリ can mean "to press against and make turning movements," for example, to press a crayon against the paper and make turn movements to draw this sort of eye.
For the larger, more distinct version of this eye, see
guru-guru-me グルグル目, "spiral eyes."
References