In Japanese, gesugao ゲス顔 means "scum face." In anime, it normally refers to the twisted, grinning expressions characters that are scum, vulgar lowlifes, make when they're enjoying a situation. Savoring the fact they won, often mocking the loser. Or are scheming some evil plan. Or even just throwing slurs at someone they hate.
Generally, gesugao is depicted with the following features:
Looking down at the "loser."
Grinning, laughing, or putting their tongue out mockingly.
One eye slight closed.
Pupils drawn smaller than usual.
Shadow drawn around the forehead.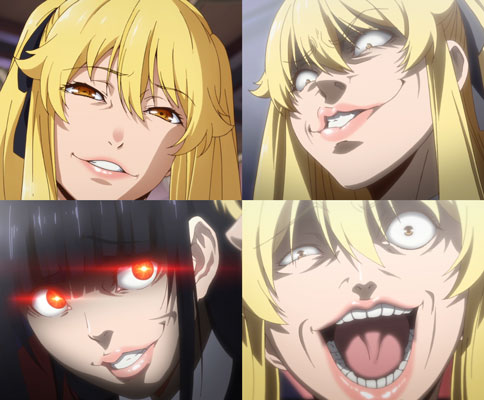 Anime: Kakegurui 賭ケグルイ (Episode 1)