In manga,
unifura
ウニフラ, or "uni flash,"
uni furasshu
ウニフラッシュ, is flash of light with a black outline that looks like a "sea urchin,"
uni
雲丹.
The uni flash is drawn like the
beta flash
, using
focus lines
, except that instead of a black background they're placed on just any background.
Typically, they're used as speech balloons, or rather, as thought balloons.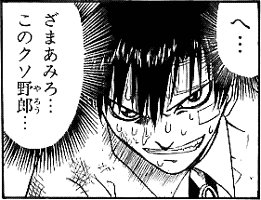 Manga: Zatch Bell!, Konjiki no Gash!! 金色のガッシュ!! (Chapter 5, 道具か人間か!?)
Examples
For reference, some examples: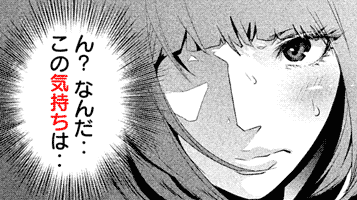 Manga: Prison School, 監獄学園 (Chapter 168)
Context: a girl is conflicted.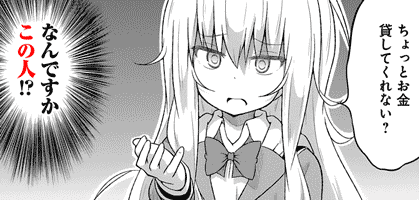 Manga: Gabriel DropOut, ガヴリールドロップアウト (Chapter 24)
Context: a character is walking around when all of sudden this girl shows up and...
chotto okane kashite kurenai?
ちょっとお金貸してくれない?
Won't [you] lend [me] a little money?
nandesuka kono hito!?
なんですかこの人!?
What's [up with] this [girl]!?

She just asked money from a complete stranger!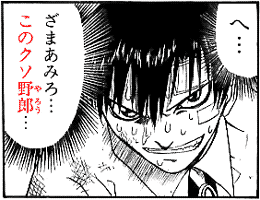 Manga: Zatch Bell!, Konjiki no Gash!! 金色のガッシュ!! (Chapter 5, 道具か人間か!?)
Context: the antagonist made a mistake. Takamine Kiyomaro 高嶺清麿, grinning, comments on it.
he...
へ・・・
Heh...
zamaa miro...
ざまあみろ…

[It servers you right...]
Expression used toward someone when they make a mistake.

kono kuso yarou...
このクソ野郎・・・
[You piece of shit]...

References