In manga and anime, sometimes a character's "eyes turn into X's," me ga batsu ni naru 目がバツになる. Typically, this means they're dead. Well, not dead dead, just dead in the comical sense. Knocked out. Unconscious.
kizetsu
気絶
Faint. (in the sense of becoming unconscious)

kasuka
微か
Faint. (in the sense of not strong, e.g. a faint light, a faint smell.)
kizetsu saseru
気絶させる
To make [someone] faint. (causative sentence.)

shisshin
失神
Losing consciousness.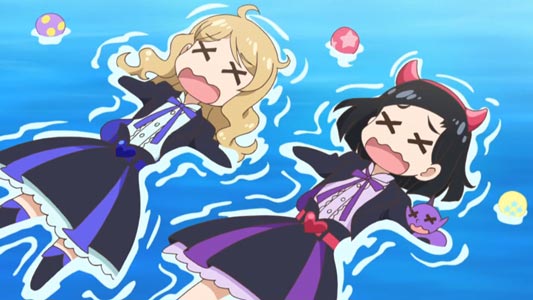 Left: Asuka Ruu 明日香ルゥ
Right: Fudou Devi 歩堂デヴィ
Anime: Kiratto Pri☆chan, キラッとプリ☆チャン (Season 2) (Episode 20)
Examples
For reference, some examples: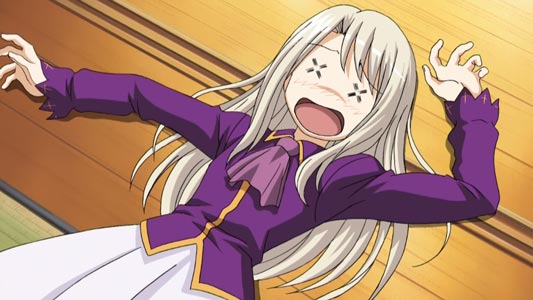 Character: Illyasviel von Einzbern イリヤスフィール・フォン・アインツベルン
Anime: Fate/stay night (2006) (Episode 20)
Character: Ristarte リスタルテ
Anime: Shinchou Yuusha 慎重勇者 (Episode 1)
Left: Aioi Yuuko 相生祐子
Middle: Naganohara Mio 長野原みお
Right: Minakami Mai 水上麻衣
Anime: Nichijou 日常 (Episode 1)
Single X Eye
Sometimes, the eyes of a character are drawn as one huge X. This is a different thing. In this case, the eyes are supposed to be closed.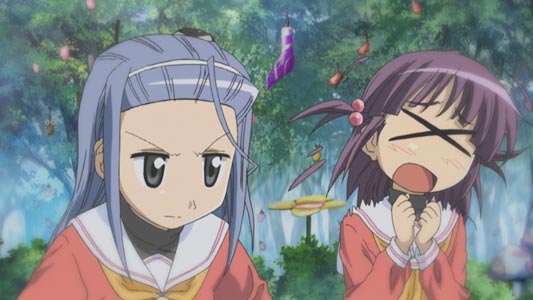 Left: Hanabishi Miki 花菱美希
Right: Segawa Izumi 瀬川泉
Anime: Hayate no Gotoku! ハヤテのごとく! (Episode 10)
That is, this is just >__< with the two eyes merged together. For comparison: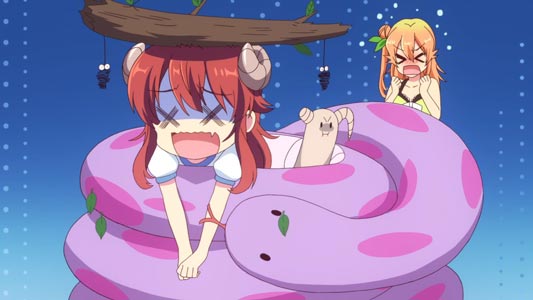 Left: Yoshida Yuuko 吉田優子, Shamiko シャミ子
Middle: Shamisen シャミ先
Right: Hinatsuki Mikan 陽夏木ミカン
Anime: Machikado Mazoku まちカドまぞく (Episode 10)