In Japanese, wareware 我々 means "we," or "us." It's a plural reduplication of the first person pronoun ware 我. The word wareware tends to be used to refer to us as individuals members of a group, or of an organization.
Context: a wild ufo appears.
wareware wa uchuujin desu
我々は宇宙人です
We are aliens.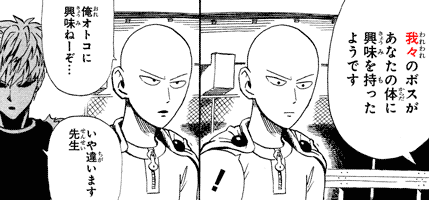 Manga: One Punch Man, Wanpanman ワンパンマン (Chapter 9)
Context: a caped baldy with extreme strength is targeted by an evil organization. He interrogates one the bad guys concerning why they're after him.
{wareware no bosu ga
anata no karada ni
kyoumi wo motta}
you desu
我々のボスがあなたの体に興味を持ったようです
It seems {our boss had interest in your body}.

wareware no
我々の
Our. In this case, the speaker is one of many members of an organization, and he's referring these members' boss.

!