In Japanese,
egao
笑顔 means "smiling face," or "smiling expression." That is, the face someone makes while they're smiling.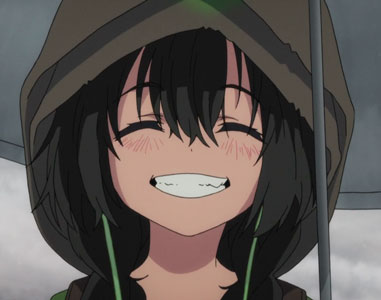 Anime: SSSS.GRIDMAN (Episode 12)
Literally, it's
warau
笑う, "to laugh," or "to smile," plus
kao
顔, "face," which becomes
gao
because of
rendaku
.
Note, however, that the way the word is used in Japanese is closer to just "smile." For example:
sono egao wo mamoritai
その笑顔を守りたい
[I] want to protect that "smiling face."
[I] want to protect that smile.
Furthermore,
niko
ニコ is another word that means smile, but it's
mimetic
.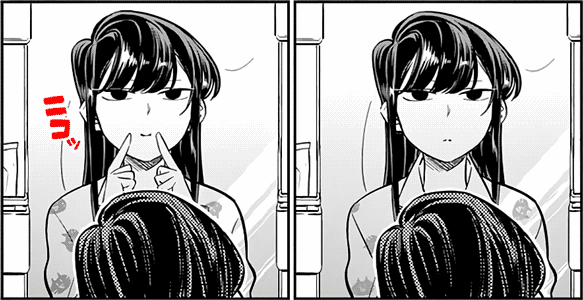 Manga: Komi-san wa, Comyushou desu. 古見さんは、コミュ症です。 (Chapter 15, 登校です)