In Japanese,
nonojinome
のの字の目 is a way to describe someone looking to the side, with their iris at the corner of the
eye
, perhaps averting their eyes from something or someone.
Literally, we're talking about
"no" no ji no me
「の」の字の目, meaning "
no
の character eyes," because when someone looks to the side their eyes look like the
no
の
hiragana
character.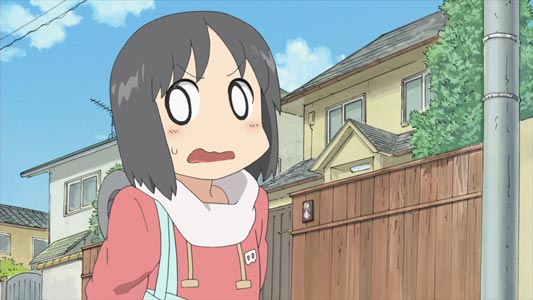 Character: Shinonome Nano 東雲なの
Anime: Nichijou 日常 (Episode 7)
Meaning
In the phrase
"no" no me
「の」の目, the first
no
の is literally the character surrounded by
「quotation marks」
, while the second is the
no の particle
. The word
me
目 means "eye."
All the phrases below mean the same thing:
nonome
のの目
nonojime
のの字目
nonojinome
のの字の目
From the shape of the
no
の character, this phrase would only make sense if the person is looking to the right side. If they're looking to the left side, to the opposite side, to the "reverse,"
gyaku 逆
, side, and you were to be literal:
gyaku "no" no ji no me
逆「の」の字の目
Reverse no の character eyes.
Examples
For reference, some notable examples eyes drawn like the
no
の character: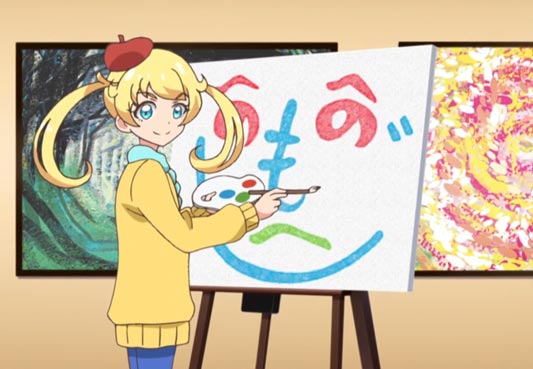 Character: Moegi Emo 萌黄えも
Anime: Kiratto Pri☆chan, キラッとプリ☆チャン (Season 2) (Episode 20)
henohenomoheji
へのへのもへじ
(this face.)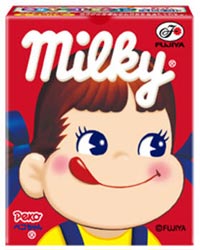 Peko-jita
ペコ舌
(this face.)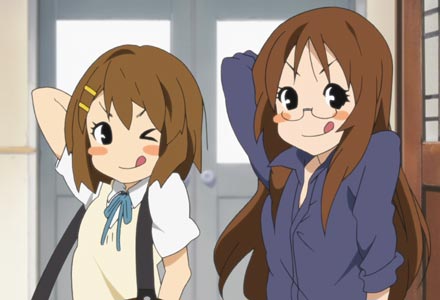 Left: Hirasawa Yui 平沢唯
Right: Yamanaka Sawako 山中さわ子
Anime: K-On!, Keion! けいおん! (Episode 5)
tehe pero
てへぺろ
(this pose.)
References