In anime, sometimes a spiral is drawn on a character's finger tip, typically on their index finger, when they point the finger toward the camera. This doesn't mean anything. It's just a simple way to draw the "fingerprint," shimon 指紋, of the finger.
guruguru-shimon
ぐるぐる指紋
Swirling fingerprint.
Character: Excel's
shoulder angel
Anime:
Excel♥Saga
, エクセル♥サーガ (Episode 1)
Examples
For reference, some examples: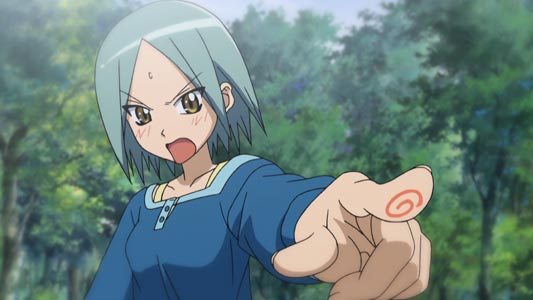 Character: Katsura Yukiji 桂雪路
Anime: Hayate no Gotoku! ハヤテのごとく! (Episode 4)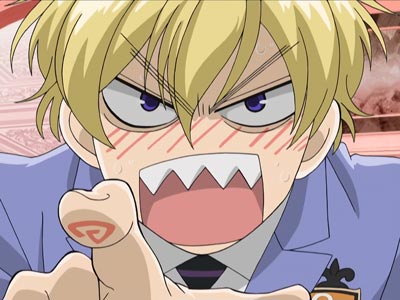 Character: Suou Tamaki 須王環
Anime: Ouran High School Host Club, Ouran Koukou Hosuto-Bu 桜蘭高校ホスト部 (Episode 12)
Character: Laharl, ラハール
Anime: Makai Senki Disgaea, 魔界戦記ディスガイア (Episode 2)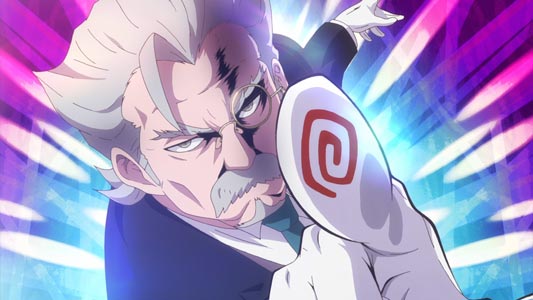 Character: Sebas, セバス
Anime: Animegataris, アニメガタリズ (Episode 2)
Multiple Fingers
Although unusual, sometimes spirals are drawn on multiple fingers rather than just one.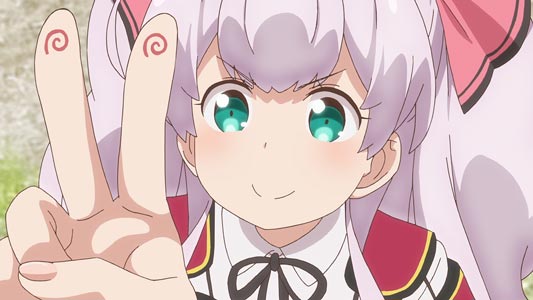 Character: Mile マイル
Anime: Watashi, Nouryoku wa Heikinchi de tte Itta yo ne! 私、能力は平均値でって言ったよね! (Episode 9)