In manga and anime, a lip fang is a cute
anime fang
drawn as an skin-colored indentation of the upper lip rather than as an actual tooth.
In Japanese, the term for anime fang is
yaeba 八重歯
, so a way to describe the lip fang would be
hada-iro no yaeba
肌色の八重歯, "skin-colored
yaeba
."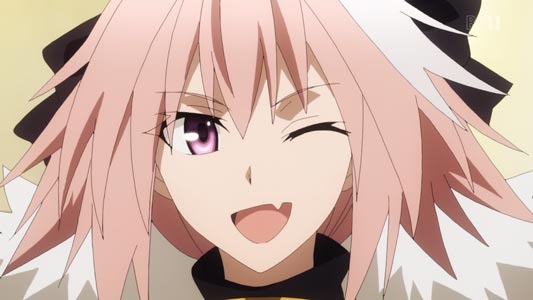 Character: Astolfo アストルフォ
Anime: Fate/Apocrypha (Episode 16)
Examples
For reference, some examples of characters with lip fangs: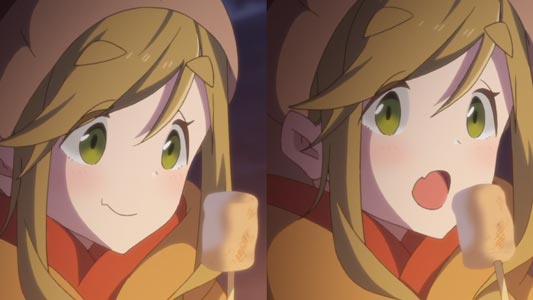 Character: Inuyama Aoi 犬山あおい
Anime: Yuru Camp△, ゆるキャン△ (Episode 1, Collage)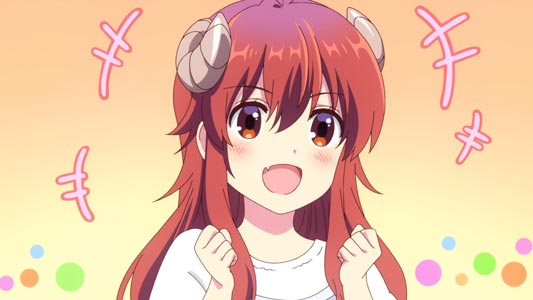 Character: Yoshida Yuuko 吉田優子, Shamiko シャミ子
Anime: Machikado Mazoku まちカドまぞく (Episode 1)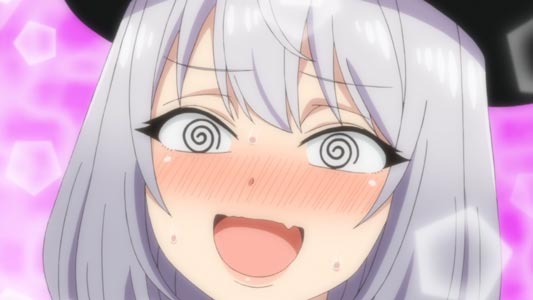 Character:
Senpai 先輩
Anime:
Tejina-senpai
手品先輩 (Episode 1)
guruguru-me
ぐるぐる目
Swirling eyes.