In Japanese,
torogao
トロ顔 means more or less "dozy face," in the sense of an expression of (often sexual) pleasure that makes someone feel relaxed enough to look dozy, with eyes half-closed, etc.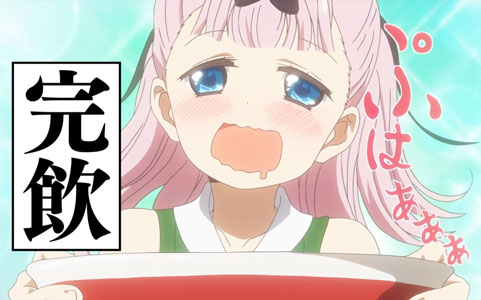 Anime: Kaguya-sama wa Kokurasetai ~Tensai-Tachi no Ren'ai Zunousen かぐや様は告らせたい~天才たちの恋愛頭脳戦~ (Episode 11)
Context: food is delicious.
kan'in 完飲
Drinking it all. (in this case, ramen.)
It comes from
torotoro
トロトロ , a
mimetic word
which means, among other things, "dozing off." Plus the word
kao
顔, "face," that becomes
gao
顔 because of
rendaku
.
References