In manga and anime, sometimes characters are drawn drooling. This can happen for various reasons:
They're sleeping, dozing off, or bored.
They're stupid.
They're hungry for food, or lusting for something, someone.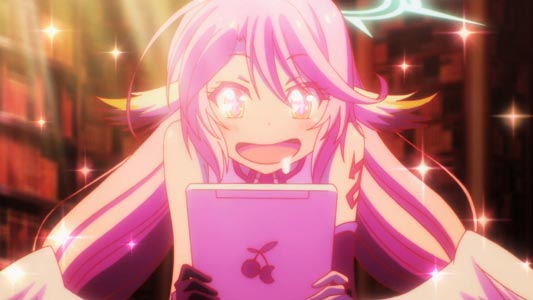 Character: Jibril ジブリール
Anime: No Game No Life, ノーゲーム・ノーライフ (Episode 6)
In Japanese
The word for "drool" in Japanese is
yodare
よだれ,
also spelled
yodare
ヨダレ and
yodare
涎. This isn't a
jouyou kanji 常用漢字
, so the word is typically
spelled without kanji
.
To say "to drool" in Japanese, the
noun
for "drool" is combined with the
ergative verb pair
tareru
垂れる,
tarasu
垂らす, meaning "to drip."
yodare ga tareru
よだれが垂れる
Drool drips.
yodare wo tarasu
よだれを垂らす
To drip drool. To drool.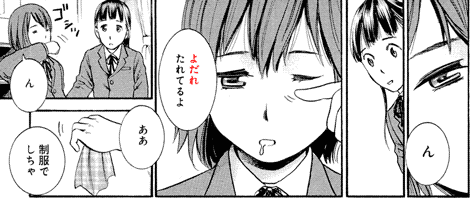 Manga: Hinamatsuri ヒナまつり (Chapter 3, 授業参観は突然に)
Context: Mishima Hitomi 三嶋瞳 finds Hina ヒナ asleep and drooling.
n
ん
Hmm.
yodare tareteru yo
よだれたれてるよ
Drool is dripping.

tarete-iru
垂れている
To be dripping.

goshi'
ゴシッ
*scrubbing clean*
n
ん
Hmm.
Some vocabulary:
tsuba
唾
Spit.

tsuba wo tsukeru
唾を付ける
To attach spit. (literally.)
In the sense of having already put something in your mouth, so other people shouldn't eat it: to call dibs, to say something is yours and other people shouldn't take it.

da-eki
唾液
Saliva.
Examples
For reference, some examples of anime characters drooling:
Sleepy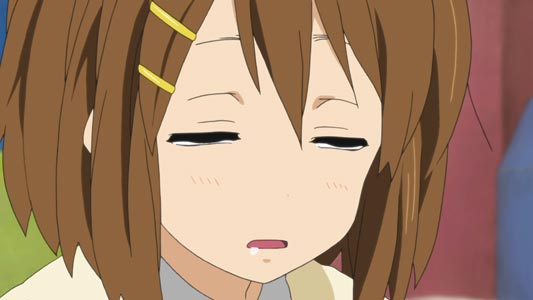 Character: Hirasawa Yui 平沢唯
Anime: K-On!, Keion! けいおん! (Episode 3)
Stupid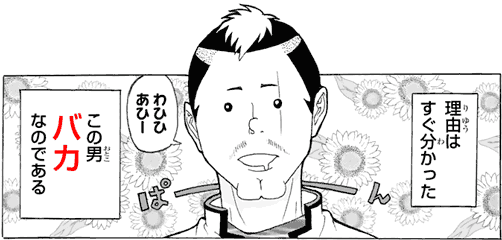 Manga: Saiki Kusuo no Psi-Nan, 斉木楠雄のΨ難 (Chapter 2, 最低Ψ悪!?燃堂力)
Context: Saiki Kusuo 斉木楠雄 explains why he can't figure out what Nendou Riki 燃堂力 is thinking.
riyuu wa
sugu wakatta
理由はすぐ分かった
The reason [I] understood immediately.
paaan
ぱーーーん
*ta da!* (sound effect used when something is presented, in this case, Nendou, the character.)
wahihi ahii
わひひ あひー
*idiotic snickering*
Hungry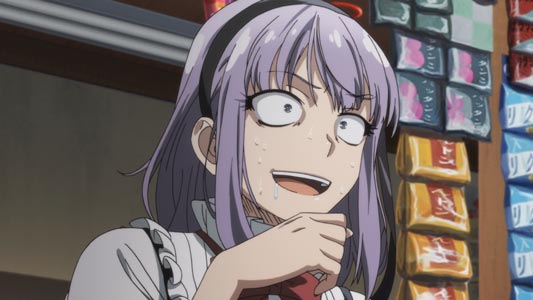 Character: Shidare Hotaru 枝垂ほたる
Anime: Dagashikashi だがしかし (Episode 1)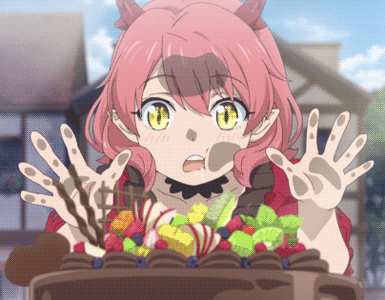 Anime: Hataage! Kemono Michi 旗揚!!けものみち (Episode 2)
Greed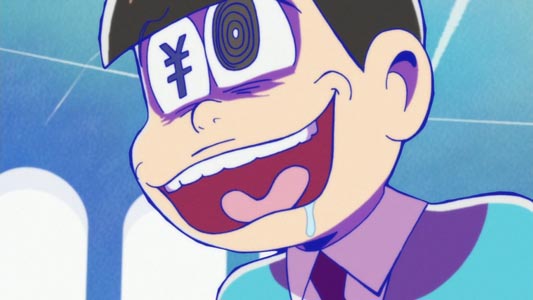 Character: Matsuno Todomatsu 松野トド松,
Anime: Osomatsu-san おそ松さん (Episode 6)
Context: Todomatsu sees a pile of money, large enough for him to get money eyes.
Lewd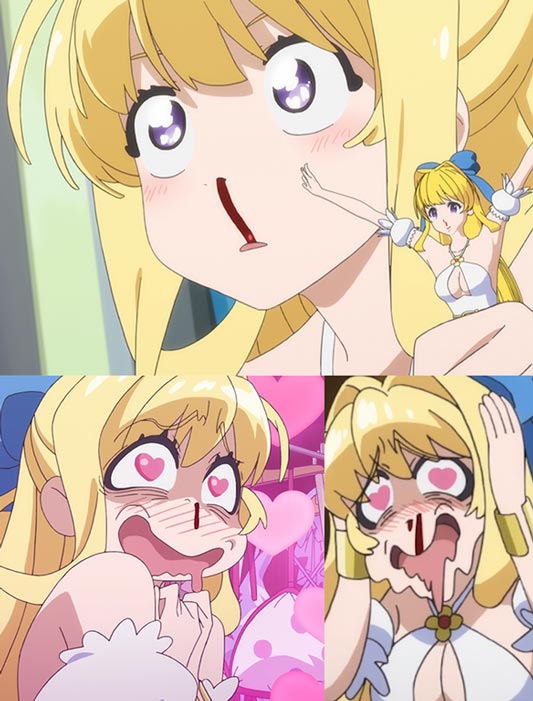 Anime: Shinchou Yuusha 慎重勇者 (Various Episodes)