In Japanese, tameiki ため息 means a "sigh," like a sigh of relief or a weary sigh. In manga and anime, these are generally rendered as a little cloud of smoke coming out of the character's mouth.
It's also spelled tameiki タメ息, tameiki 溜め息, or tameiki 溜息 without okurigana.
Character: AE3803
Anime: Hataraku Saibou はたらく細胞 (Episode 2)
"To Sigh" in Japanese
The word tameiki ため息 is a noun. It means a "sigh," not "to sigh," which would be a verb. To say "to sigh" in Japanese, you would say:
tameiki wo tsuku
ため息をつく
To blow a sigh.
To sigh.

tsuku
吐く
To blow. To breathe out.
uso wo tsuku
嘘をつく
To blow lies.
To lie.

tameiki wo tsuku to shiawase ga nigeru
ため息をつくと幸せが逃げる
If [you] sigh, happiness escapes.

A Japanese saying meaning that if you sigh you'll become unhappy, used when telling someone to stop sighing.
Examples
For reference, some examples of characters sighing in anime.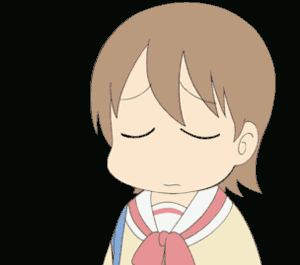 Character: Aioi Yuuko 相生祐子
Anime: Nichijou 日常 (Episode 1)
Character: Kawai Sumiko 河合住子
Anime: Bokura wa Minna Kawai-sou 僕らはみんな河合荘 (Episode 1)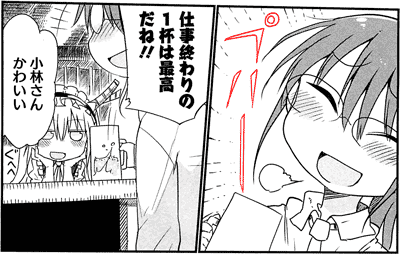 Manga: Kobayashi-san Chi no Meidoragon 小林さんちのメイドラゴン (Chapter 4, トールと嫉妬)
Context: Kobayashi 小林 goes to a nomikai 飲み会 in the company of Tohru トール.
puhaa
プハー
*sigh used after gulping down a lot of beer*

shigoto-owari no ippai wa saikou da ne!!
仕事終わりの1杯は最高だね!!
The one glass [after]-work is the best, [isn't it]!!

owari - noun form of owaru 終わる, "to end."
shigoto-owari - end of work, i.e. after one's work ends.
Beware that sometimes the character isn't sighing. Instead, the smoke is their soul is coming out of their mouths.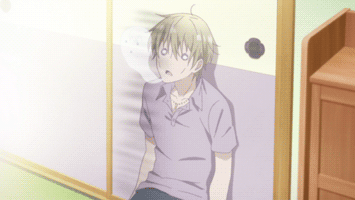 Character: Dino ディーノ
Anime: Blend S, ブレンド・S (Episode 5)