In anime, sometimes characters have "horns," tsuno 角, protruding out of their heads. Typically, this happens when the character is a "demon," akuma 悪魔, or part of the "demonic clan," mazoku 魔族.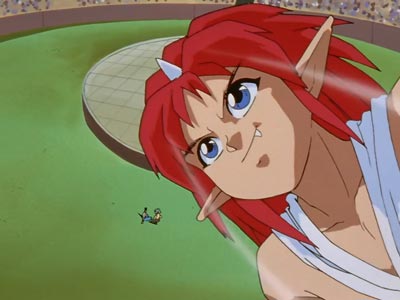 Character: Jin 陣
Anime: Yū☆Yū☆Hakusho 幽☆遊☆白書 (Episode 39)
Meaning
The word tsuno 角 means a "horn," or "horns" in the plural. It may also refer to other horn-like protrusions, such as the tentacles of a snail.
Note that the English word "horn" has other meanings. See "horn" in Japanese for a list of senses and translations.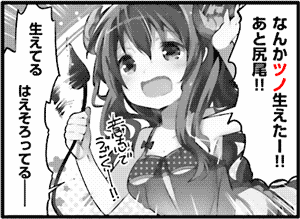 Manga: Machikado Mazoku まちカドまぞく (Volume 1, Page 10, 体で学べるてこの原理)
Context: Yoshida Yuuko 吉田優子, Shamiko シャミ子, grew horns and a tail overnight.
nanka tsuno haeta--!!
なんかツノ生えたー!!
Horns sprouted [out]!!
ato shippo!!
あと尻尾!!
[Also] a tail!!
haeteru
生えてる
[They're] sprouted. (literally.)
hae-sorotteru--
はえそろってるー
[They're both] sprouted.

A compound verb from haeru and sorou 揃う, "to complete [a set]," in the sense that horns and tail make a full set.

ishi de ugoku--!!
意思で動くー!!
[They] move by will--!! (literally)

In the sense Shamiko can move them like she can move a limb, i.e. they're part of her body.
Kanji
The kanji of tsuno 角 is also used to write kado 角, which means a "corner" instead. That is, these two words are homographs.
machi-kado
街角
"Town corner." Corner of a street of a town.
Examples
In anime, characters with horns tend to be oni 鬼, a type of apparition in Japanese folklore.
Anime girls with horns in general can be called tsunokko 角っ娘, while the oni specifically onikko 鬼っ娘.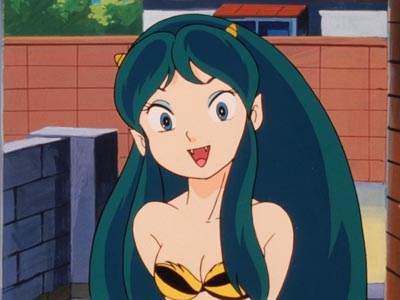 Character: Lum ラム
Anime: Urusei Yatsura うる星やつら (Episode 1, 町に石油の雨がふる)
Besides the oni, horns are also common in monster girls.
Character: unnamed
Anime: Demi-chan wa Kataritai, 亜人ちゃんは語りたい (Episode 1)
The monster common type of monster girl. Known as:
sakyubasu
サキュバス
Succubus.
inma
淫魔
Lewd demon.
muma
夢魔
Dream demon.
Character: Incubus インキュバス
Anime: Yondemasu yo, Azazel-san. Z, よんでますよ、アザゼルさん。Z (Season 2) (Episode 12)
inkyubasu
インキュバス
Incubus. The male variant of the succubus.
Monster girl characters that have horns also may have a cute "fang," kiba 牙, "tail," shippo 尻尾, and "wings," tsubasa 翼, and pointed ears, known as "elf ears," erufu-mimi エルフ耳, or akuma-mimi 悪魔耳, "demon ears."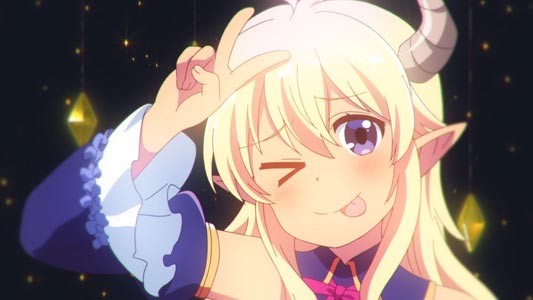 Character: Lilith リリス
Anime: Machikado Mazoku まちカドまぞく (Episode 8)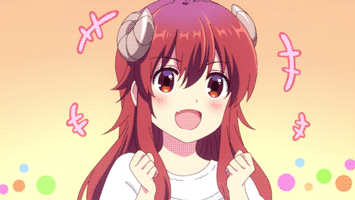 Character: Yoshida Yuuko 吉田優子, Shamiko シャミ子
Anime: Machikado Mazoku まちカドまぞく (Episode 1)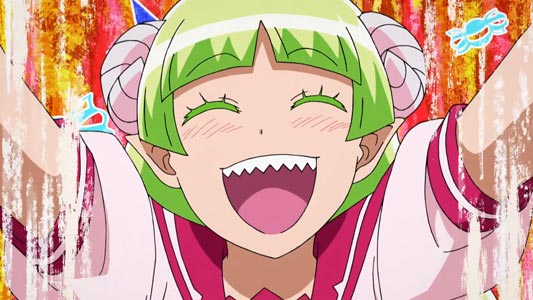 Character: Valac Clara ウァラク・クララ
Anime: Mairimashita! Iruma-kun 魔入りました!入間くん (Episode 3)
Surprisingly, they're not all demons. Some just look like demons.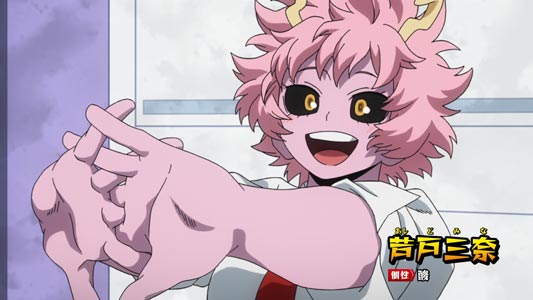 Character: Ashido Mina 芦戸三奈
Anime: Boku no Hero Academia 僕のヒーローアカデミア (2019) (Episode 18, 文化祭)
Hand Sign
The corna コルナ is a hand gesture signifying horns, and the devil, and the evil, among other things. It looks like this:
Character: Shinra Kusakabe 森羅日下部
Anime: En'en no Shouboutai 炎炎ノ消防隊 (Episode 18)
Context: Shinra awakens.
rokku-n-rooru!!
ロックンロール!!
Rock 'n' roll!!