In manga and anime, "circle eyes,"
maru-me
○目, are eyes drawn as white circles with black outlines, typically used when a character is overwhelmed, shocked, startled, or scared, but sometimes just a simple way to draw eyes when they're being silly.
Effectively, they're a simplified type of
"white eyes," shirome 白目
.
It's
also spelled
maru-me
丸目, and also called
zero-me
○目, because they look like zeroes.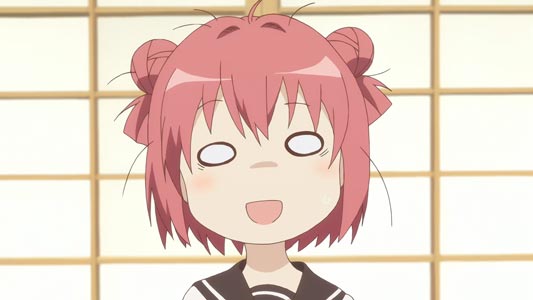 Anime: Yuru Yuri ゆるゆり (Episode 1)
Note that eyes drawn as fully black circles, that is, as dots, are called
"dot eyes," ten-me 点目
, instead.
Examples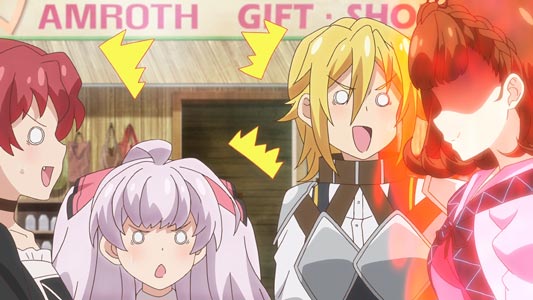 Anime: Watashi, Nouryoku wa Heikinchi de tte Itta yo ne! 私、能力は平均値でって言ったよね! (Episode 6)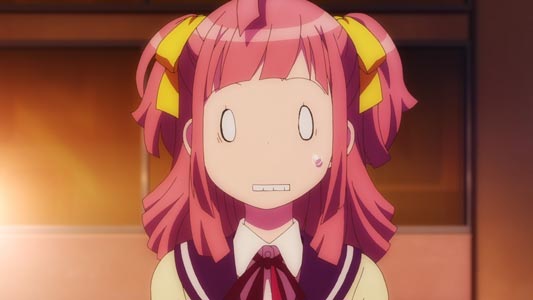 Character: Asagaya Minoa 阿佐ヶ谷未乃愛
Anime: Animegataris, アニメガタリズ (Episode 1)
References