In manga and anime, kouka-haikei 効果背景, "effect backgrounds," are backgrounds which express some sort of effect, like representing the emotion that a character is feeling.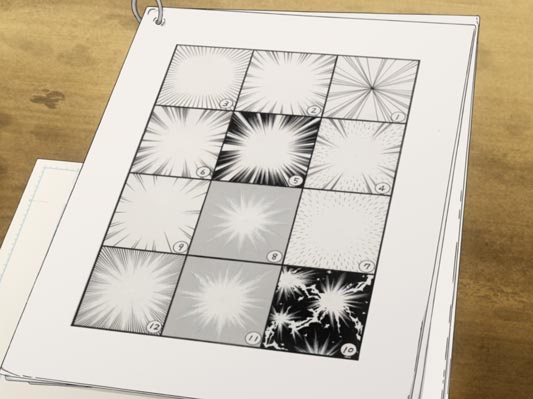 Anime: Bakuman. バクマン。 (Episode 4)
Types
For reference, a list of various types of background effects.
Note that, among them, the ones that are rendered using only lines are also called "effect lines," kouka-sen 効果線.
Techniques
Besides the background effects listed above, here are some terms for techniques and patterns typically used in backgrounds.