In Japanese, watashi 私, ore 俺, boku 僕, and various other words, all mean "I" or "me," that is, they're Japanese "first person pronouns," ichininshou daimeishi 一人称代名詞.
But why are there so many ways to say "I" and "me" in Japanese? What's the difference between them?
The basic gist is that some pronouns, like watashi, are used by women, while other pronouns, like ore and boku, are used by men, except that in business and formal contexts everybody uses watashi, except some men use boku or watakushi ワタクシ instead. It's complicated.
If you're learning Japanese and are unsure of what pronoun to use, just use watashi until you become sure.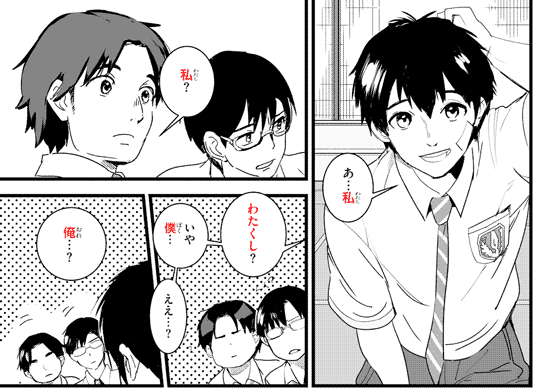 Manga: Your name., Kimi no Na wa. 君の名は。 (Chapter 2)