In manga and anime, "dot eyes,"
ten-me
点目, refers to
eyes
drawn as mere dots, which typically mean a character is surprised. In Japanese, dot eyes is also an expression that means a person (in real life) feels surprised.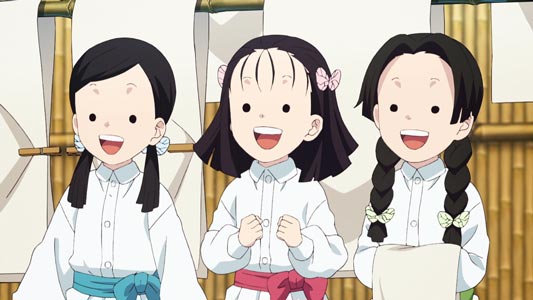 Characters: "Three Butterfly Sisters," Kochou San-shimai 胡蝶三姉妹
Anime: Kimetsu no Yaiba 鬼滅の刃 (Episode 25)
This term applies only to small dots representing the whole eye. Normal eyes with irises drawn as solid circles are called
beta-me ベタ目
. If the irises are drawn as small dots, that is, if the character has
small irises
, they may have
sanpakugan 三白眼
.